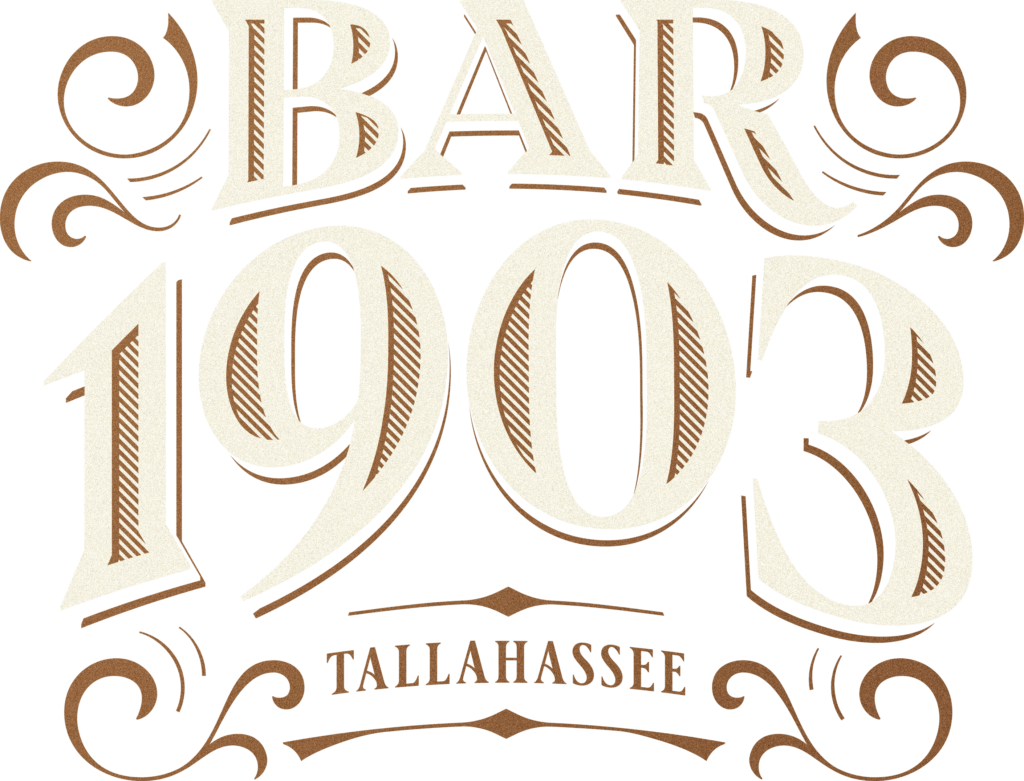 Located in the historic Walker Library, Bar 1903 honors the history of mixology while pushing the boundaries of the cocktail experience. Juxtaposed by modern downtown surroundings, the 100+ year history of the building shines.
Featuring a cocktail menu spanning 160 years, an extensive spirits list, and small plate fare centered around our own urban farm, Bar 1903 brings the finer things to all walks of life.
Update to dealing with COVID-19
Seven Hills Hospitality Group has made the decision to return to pickup and delivery only. Starting this Wednesday July 8th, we will be temporarily closing the dining rooms of Liberty Bar, El Cocinero, The Hawthorn Bakery and Bar 1903. You will still be able to enjoy all your favorites in the comfort of your own home! You can order from all our restaurants through one online portal or by giving us a call at 850-354-8277 4pm-9pm, seven days a week.
With cases spiking in Tallahassee and daily changing information, as a business, it has become too much to adjust to in real time. Our staff does not feel comfortable, and with us not being able to control the actions of others, we do not feel the risk of having open dining rooms is worth taking currently. Our hope is to take this time to not only reset and continue to serve you as safely as possible, but to rethink our whole business and work on new ideas and products. By being open seven days a week, we also hope to retain as many staff members as possible. It has been incredibly hard to navigate the challenge of keeping our staff safe and employed, while balancing everything we have worked our entire life for. We have had to make some tough calls and decisions that we never expected to have to make as business owners.
The future is very scary and uncertain for all of us. During this time, we promise to do the best we can by continuing our health screenings, sanitation protocols and minimize contact through pickup and delivery all while bringing you incredible food and drink. Hopefully, we can retreat into our craft for solace, treat each other with care, and survive as a business. The community support we have had thus far has been above & beyond. We are eternally grateful, and we sincerely hope to continue to earn that support over the next few months.